Source: CNN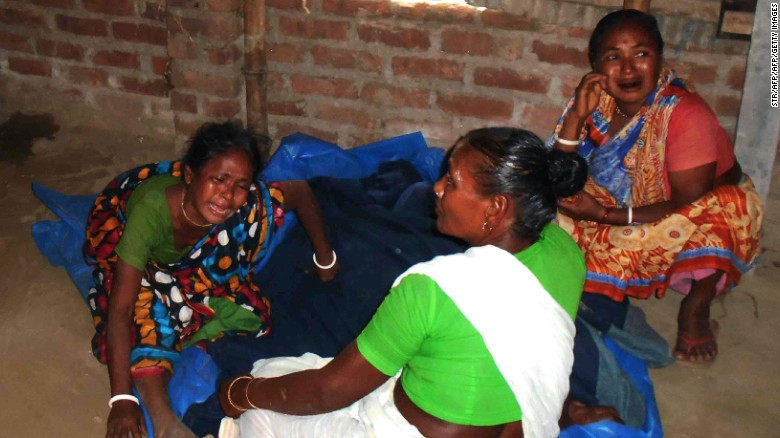 Dhaka, Bangladesh (CNN)A Hindu priest was killed and a devotee injured in northern Bangladesh on Sunday in the latest attack on minority religious figures in the predominantly Muslim nation.
Police suspect the outlawed Islamist organization Jamaatul Mujahedin Bangladesh carried out the attack, said Monirul Islam, joint commissioner of the Bangladesh Police.
The 50-year-old Hindu priest was attacked by two assailants in a temple in Bangladesh's northern district of Panchagarh on Sunday morning, Panchagarh district police chief Giasuddin Ahmed said.
The attackers approached on a motorcycle, hurling grenades and firing bullets at the temple, before slitting the priest's throat and fleeing, Ahmed said.
A devotee at the temple was also injured in the assault.
No arrests had yet been made, the police chief said.
Police had recently ramped up security in Hindu temples and centers in the district after receiving anonymous threats, Ahmed said.
Islamist group targets minorities
The killing is just the latest attack on minority religious figures and institutions in the country in recent months.
In October, a Christian pastor was attacked in the northwest of the country, and the following month, an Italian Catholic priest was attacked in the north. Both men survived.
Islam, the police commissioner, said the JMB had been behind previous attacks on religious minority leaders and institutions, and the hardline organization was the main suspect in the latest killing.
"This group is responsible for most of the attacks on Shiite mosques, Hindu temples, churches and religious leaders across Bangladesh since October," Islam said.
Just under 90% of Bangladesh's estimated 169 million people are Muslim, with a Hindu minority of about 10%, and other minorities, such as Christians and Buddhists, comprising less than 1%, according to the CIA World Factbook.